NHS Vaccination update – 9 February 2021
People aged 70 and over invited to contact the national booking service if they need an appointment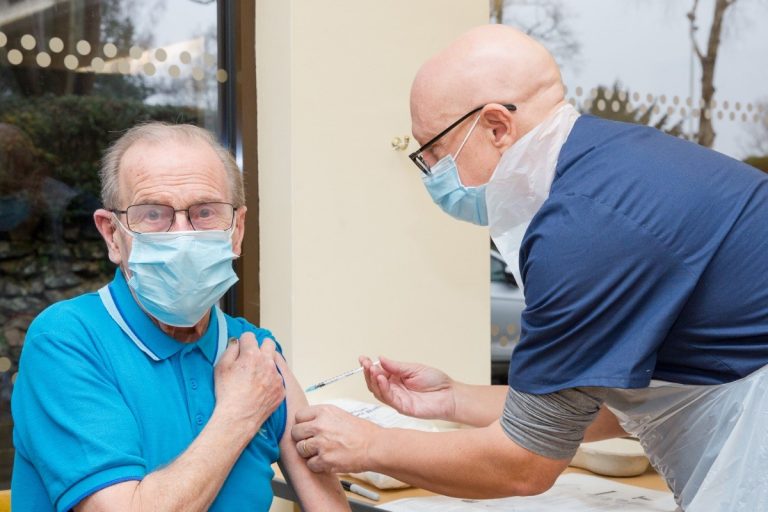 Thousands of people are set to receive their vaccination in Sussex this week as teams across our services work to offer the vaccination to all those in the first four eligible groups by the middle of February.
To date, more than 350,000 people have received this vital protection, including 10,000 over the weekend.
To ensure everyone has been offered the opportunity to have the jab, people aged 70 and over who have not yet been vaccinated and who would like to, are now able to contact the national booking service directly to arrange an appointment.
People can go online – www.nhs.uk/covid-vaccination or call 119.
The national booking service shows appointments at the larger vaccination centres and at the select pharmacy led services and allows patients to choose a time slot and location that suits them.
GP led vaccination services are also continuing to work this week, and their teams are contacting people in the eligible groups directly over the coming days to offer appointments at these local services.
If you have an appointment both through the national booking service and then through your local GP led team, please cancel the one you do not want so the slot can be used by someone else. To cancel your appointment through the national booking service, simply visit Manage my appointments and you will be guided to be able to cancel.
Stakeholder briefing
The latest stakeholder briefing for West Sussex is attached to this email.
Stakeholder briefings are issued every Tuesday and Thursday to provide an update on the COVID-19 response across the local NHS system, in particular the vaccination programme. They provide the latest information on the number and location of vaccination services in the local area.
Behind the scenes at a GP-led vaccination site
Today's video gives us a peek into the preparations involved every morning at our GP-led vaccination sites across Sussex, with footage kindly provided by Charlotte Luck, who is the Practice Manager at The Meads Surgery in Uckfield.
Staff and volunteers at all vaccination sites are working incredibly hard to get everything ready and make sure that this programme runs smoothly and safely in order to protect as many local people as possible from coronavirus.
Appeal for people to share 'Your Vaccination Story'
Real stories have the ability to encapsulate all of the good work that is taking place and to tell the human side of a story.
With the Sussex COVID-19 Vaccination Programme well underway, we are keen to tell the real stories of the people receiving their vaccination and those helping to deliver them.
If you would like to share your vaccination story to help promote the COVID-19 vaccination programme in Sussex, and encourage others to get their vaccine please get in touch using the "Share Your Story" form.
We believe real life stories are hugely important when encouraging people to get vaccinated and understand the vaccination role out process. They are essential because people relate more to an individual's experiences and are therefore more likely to act.
Please send your completed form and any questions you may have to sxccg.commsresponseteam@nhs.net
More information
Much more information about the vaccination programme is available on our website, including details of the services available in each area, latest data, stakeholder briefings, answers to frequently asked questions and links to all the national leaflets and materials.
Thank you for your support in helping to keep our local communities updated and informed about this fast-moving and unprecedented vaccination programme.
Find more information about the Sussex COVID-19 vaccination programme