Santa is coming! Lions Club announce Father Christmas routes across Chichester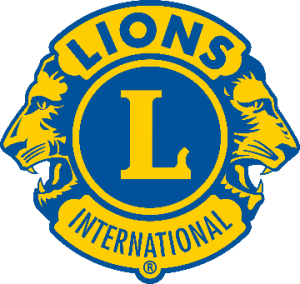 LIONS CLUB OF CHICHESTER
https://cafdonate.cafonline.org/3633
WHEN FATHER CHRISTMAS WILL BE IN YOUR AREA – DECEMBER 2020
All our evening routes start at 6pm
We try to complete each route but can't continue past 8.30pm
See our website on www.chilions.org.uk for full route details
Monday 7th CHICHESTER WEST. Start Bishop Luffa Close, Oliver Whitby Road, John Arundel Road, Newlands Lane, Oak Avenue, Cedar Drive, Beech Avenue, Parklands Road, Hawthorne Crescent, Parklands Road, Walnut Avenue, Sherbourne Road.
Wednesday 9th EAST BROYLE. Start Little Breach, Norwich Road, Carlisle Gardens, 2nd Worcester Road, Gloucester Way, Lincoln Green, Rochester Close, Durham Gardens, Hereford close, Guildford Place, Salisbury Way, Bristol Gardens, Exeter Road, Wells Crescent, Norwich Road, Winchester Drive.
Friday 11th STOCKBRIDGE. Start at The Meadows, Stockbridge Gardens, Gordon Avenue, Marden Avenue, Graydon Avenue, Stockbridge Gardens, Grosvenor Road, Waterside Drive, Bywater Way, Waterside Drive, Grosvenor Road, Belgrave Crescent, Southfields Close, Millpond Crescent, Ferry Drive.
Monday 14th LANGDALE. Start Langdale Avenue €, Willowbed Drive, Willowbed Avenue, Kingsham Ave, Eastland Road, Hay Road, Exton Road, Cherry Orchard Road, Bramber Close, Kingsham Avenue, Herald Drive, Phoenix Close, Martlet Close, Grove Road, Whyke Lane (S) Cleveland Road, Lyndhurst Road, Caledonian Road, Whyke Lane (N) Cambrai Road, Ormonde Ave, Quest Close, Winden Avenue, York Road, Bognor Road, Whyke Road.
Tuesday 15th WINTERBOURNE. Start Lloyd Road €, Summersdale Road, Winterbourne Road, Croft Mead, Maplehurst Road, Ferndale Road, Summersdale Road, The Broadway, Highland Road, The Drive, Stanton Drive, Harberton Crescent. The Drive
Wednesday 16th ARUNDEL PARK. Start Windsor Road, Sandringham Road, Chatsworth Road, Caernarvon Road, Osborne Crescent, Kensington Road, Charles Avenue, Henry Close, William Road, Charles Avenue, Leatherbottle Lane, Victoria Road, St. James's Road, St. James's Square.
Friday 18th GRAYLINGWELL. Start Baxendale Drive (S), Bostock Road, Graylingwell Drive, Palmers Field Road, Kidd Road, Mansergh Road, Carse Road, Peacock Close, Barnfield Drive, Bradshaw Road, Swanfield Drive, Melbourne Road, Litten Terrace, Jubilee Road.
Donations
We will not be collecting donations door to door as in past years, however if you would like to make a donation to our local welfare fund you can donate online at