Agenda – Community Affairs Working Group – 17 January 2022
Below is the agenda for the Community Affairs Working Group meeting for 17 January 2022.
You can also download a PDF copy of the agenda here: Agenda – Community Affairs Working Group – 17 January 2022.
Supporting papers for this meeting are only available in PDF format. Please use the link below to download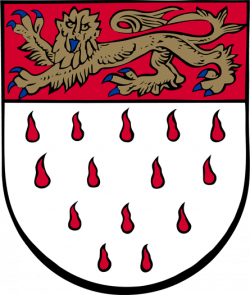 CHICHESTER CITY COUNCIL
The Council House • North Street • CHICHESTER • West Sussex • PO19 1LQ
Tel: 01243 788502
Email: clerk@chichestercity.gov.uk • Website: www.chichestercity.gov.uk
Town Clerk: R Duggua RD BA (Hons)
YOU ARE INVITED TO ATTEND A VIRTUAL MEETING OF THE
COMMUNITY AFFAIRS WORKING GROUP
TO BE HELD ON MONDAY 17 JANUARY 2022 AT 3.00PM


Town Clerk
AGENDA
1. APOLOGIES FOR ABSENCE
2. MINUTES OF THE COMMUNITY AFFAIRS WORKING GROUP MEETING HELD ON 15 NOVEMBER 2021.
3. DECLARATIONS OF INTEREST BY MEMBERS OF THE WORKING GROUP IN MATTERS ON THE AGENDA FOR THIS MEETING
4. UPDATE FROM PREVIOUS MINUTES
Please note that any actions arising from the previous Minutes are included on the Agenda.
a) Minute 46(c) – Season of Culture
To receive updates.
b) Minute 46(d) – Events update – HRH Queen Elizabeth II Platinum Jubilee
To receive an update.
c) Minute 46(f) – Kursk friendship and proposed video linkup
To advise the Working Group that a date has not yet been arranged but that this involved were still keen for it to go ahead.
d) Minute 46(l) – The Queens Green Canopy Champion Cities
The Chairman to report.
e) Minute 54(a) – Appointment to outside body – Safer Sussex Task Force
To advise the Working Group that no further updates have been received.
f) Minute 54(b) – Appointment to outside body – Oxmarket Association Trustees
Town Clerk to report.
5. POLICING AND SECURITY IN THE CITY
a) Community Wardens update (reports attached or to follow if not available)
Pam Bushby – Divisional Manager, Communities and Wellbeing, Chichester District Council.
b) BID Rangers update (attached)
Helen Marshall – Vice-Chair, Chichester BID
c) West Sussex Police update
Inspector Ross Wickings – Chichester Neighbourhood Policing Team
6. CITY COUNCIL REPRESENTATION AT THE SUSSEX POLICE CHIEF INSPECTOR BIG DATA PRESENTATION
To select a City Council representative to attend the Zoom presentation by the Sussex Police Chief Inspector on "Big Data" taking place on Friday 25 February 2022 at 1.30pm.
7. REPORTS FROM REPRESENTATIVES OF FRIENDS OF CHARTRES, RAVENNA AND VALLETTA
To receive reports from Friends of Chartres, Friends of Ravenna and Friends of Valletta (reports attached or to follow if not yet available).
8. CHICHESTER TREE WARDENS
To receive a report from Chichester Tree Wardens (report attached or to follow if not yet available).
9. WEST SUSSEX FIRE SERVICE REVIEW
Steve Buchanan-Lee – Group Manager, Communications and Engagement, West Sussex Fire and Rescue Service.
10. SANCTUARY CITIES
Maggie Filipova-Rivers – Regional Co-ordinator/Local Authority Network Leave, City of Sanctuary.
11. EUROPEAN ASSOCIATION OF HISTORIC TOWNS AND REGIONS
Councillor Scicluna to report.
12. QUEENS PLATINUM JUBILEE COMMEMORATIVE TREE PLANTING
13. CITY CENTRE WIFI PROVISION
14. CHICHESTER DISTRICT COUNCIL PRIORY PARK TASK AND FINISH GROUP
Councillor Plowman to report.
DATE OF NEXT ORDINARY MEETING: MONDAY 21 MARCH 2022
To: Members of the Community Affairs Committee
Councillor Apel
Councillor Carter
Councillor Gershater
Councillor C Hughes
Councillor Lishman
Councillor Sharp
Ex Officio Members:
The Mayor (Councillor J Hughes)
The Deputy Mayor (Councillor J Joy)
Chairman of Planning & Conservation Working Group (Councillor Plowman)
Chairman of Finance Working Group (Councillor Scicluna)
The filming, photographing and recording of City Council meetings is now permitted by those members of the press and public attending. This includes the use of mobile devices by those using social media. It would be appreciated if anyone who wishes to do this could let the Chairman know before the meeting commences.
However, these provisions will not apply on occasions where the press and public are excluded from the meeting when confidential matters are discussed.
It is requested that discretion is exercised and nothing done to disrupt or distract the meeting in any way. The Chairman will reserve the right to request that filming/recording ceases if it is having a detrimental effect upon the meeting. If you do not wish to be filmed then please let the Chairman know so that alternative arrangements can be made.