The Council Chamber (c.1731) is normally only used for official Council business and Mayoral engagements but it is also exclusively available for Weddings and Partnership Ceremonies.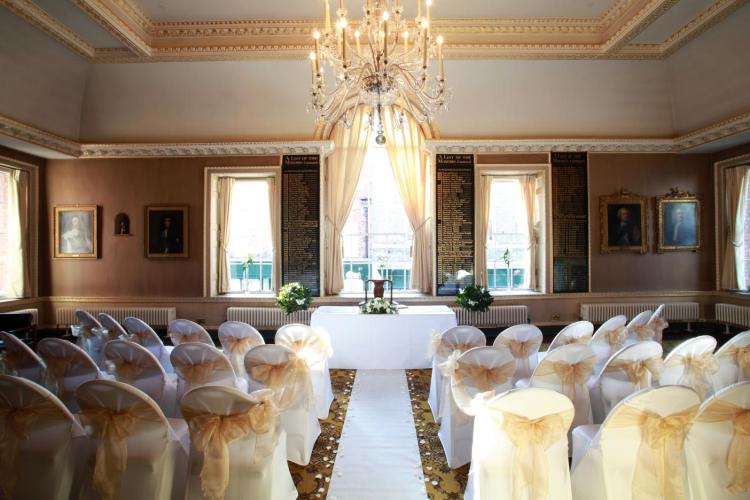 The room has two ornamental fireplaces on the north and south walls with a magnificent eighteenth century chandelier hanging from the centre of the ceiling. The chandelier is lit during ceremonies and this adds to the overall ambience of the room.
Room capacity is for 55 guests.
For those wanting a smaller, intimate ceremony, the room is easily adaptable and still gives a sense of occasion to the proceedings.
The Council Chamber is situated on the first floor, over the portico on North Street, and is reached via the main staircase or lift.
To discuss any room hire requirements and get up to date prices please contact Claire Adams.