Mayor of Chichester – engagement diary
This page lists the Mayoral engagements for the week beginning 29 May 2023.
You can also download a PDF copy of the Mayoral diary here: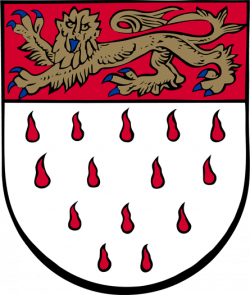 CHICHESTER CITY COUNCIL
The Mayor's Parlour • The Council House
North Street • CHICHESTER • West Sussex • PO19 1LQ
Tel: 01243 788502
Email: mayor@chichestercity.gov.uk
Website: www.chichestercity.gov.uk
Mayor: Councillor Craig J. L. Gershater
Mayoral Engagements
Week beginning 29 May 2023
Wednesday 31 May
11.00am
The Mayor to attend Friends of
Chartres Committee Meeting.
Thursday 1 June
2.30pm
The Mayor to meet with The Lord
Lieutenant and the West Sussex
Lieutenancy Officer for a
presentation on the work of the
Lieutenancy and how it relates to
the key local authorities in the
County.
Opening Times:
The City Council Offices will be open as follows:
Monday to Friday 9.30am to 12.00noon and 1.00pm to 4.30pm
Subject to change when hirers are using the building