Mayor of Chichester – engagement diary
This page lists the Mayoral engagements for the week beginning Monday 27 June 2022
You can also download a PDF copy of the Mayoral diary here: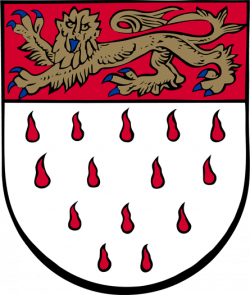 CHICHESTER CITY COUNCIL
The Mayor's Parlour • The Council House
North Street • CHICHESTER • West Sussex • PO19 1LQ
Tel: 01243 788502
Email: mayor@chichestercity.gov.uk
Website: www.chichestercity.gov.uk
Mayor: Councillor Julian Joy
Mayoral Engagements
Week beginning Monday 27 June 2022
Monday 27 June
7.30pm
Mayor attending Presentation from the Old comrade members of Royal Sussex Regimental Association hosted by Chichester Detachment Sussex ACF.
Wednesday 29 June
2.00pm
Council meeting at the Council House.
Thursday 30 June
4.00pm
Mayor to attend Chichester Welfare Trusts celebration to thank supporters.
7.30pm
Mayor attending Tesoro Concert in Assembly Rooms.
Friday 1 July
6.00pm
Mayor and Mayoress to attend drinks reception at the home of The High Sheriff of West Sussex.
Saturday 2 July
7.30pm
Mayor and Mayoress attending
Southdowns Concert Band concert at St. Paul's Church, Chichester.
Sunday 3 July
1.00pm
Mayor to attend Rotary Dragon Boat Challenge at Chichester Canal Basin and carry out prize giving.
5.00pm
Mayor and Mayoress to attend the St. John Sussex Service of Thanksgiving and Dedication at Arundel Cathedral followed by Reception hosted by the Duke &
Duchess of Norfolk.
Opening Times:
The City Council Offices will be open as follows:
Monday to Friday 9.30am to 12.00noon and 1.00pm to 4.30pm
Subject to change when hirers are using the building