Chichester City Council is the Parish Council for the City of Chichester and was the first Parish Council in the Chichester District to be awarded the status of a 'Quality Parish'.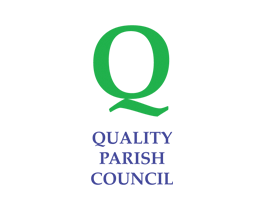 The City Council has been based at the Council House in North Street, Chichester for over 250 years, even though the historic roots of the City Council can be traced back to the 12th Century.
Whilst the City Council has a wealth of history and tradition, it also combines a dynamic, lively and forward looking approach in its dealings in day to day administration. The truly 'local' nature of the City Council means that Chichester really does matter.
The Localism Act includes a 'General Power of Competence' and this gives local authorities the legal capacity to do anything that an individual can do that is not specifically banned by other laws. This Power gives councils more freedom to work with others in new ways and to meet local people's needs.
The General Power of Competence applies to eligible parish councils and Chichester City Council have met the relevant tests to exercise this Power.
The City Council is responsible for a variety of activities listed below. If you have any questions about any of these and you cant find the answers on the website, please get in touch.
If it is not listed here and you still don't know where to look, get in touch and we will try to point you in the right direction.
Chichester City Council:
is home of the Mayor of Chichester who is selected annually from among its elected members
owns the Council House, the Market House and the City Cross
presents Civic, Heritage, Community, Young Citizens' and Local Historic Interest Awards and Blue Plaques
deals with the street naming and the upkeep of the nameplates
is responsible for the letting and regulation of allotments in the City
maintains disused burial grounds
is responsible for the War Memorial in Litten Gardens as well as Litten Gardens as a whole
oversees twinning activities between Chartres, France and Ravenna, Italy
works in partnership with others on floral and environmental issues in the City
is a consultee on planning applications in the City
Councillors
The City Council currently has 18 elected Members. The current administration runs from 2019 to 2023 when the next City Council elections will be held.
More information can be found here:
Officers
The City Council has a small team of Officers who are responsible for the day to day activities of the Council and for implementing the policies and projects that are agreed upon by Councillors.
The current staffing structure can be seen here: Chichester City Council Officer staff structure – February 2022 (PDF download)
More information about the current Officer post holders can be found here:
Links to further information