The Council House in North Street, Chichester is a group of connected buildings built at different times between 1731 and 1881.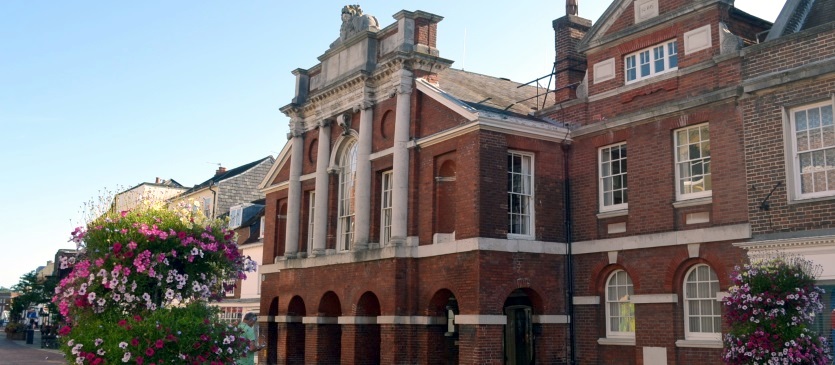 The frontage of the Council House is a red brick rectangular structure and is Palladian in style. At the top of the facade under the Lion is a Latin inscription which in translation reads as follows :
IN ORDER THAT THE COUNCIL AND THE PEOPLE OF CHICHESTER
AND THEIR POSTERITY MIGHT BE HAPPY AND FORTUNATE,
THIS COUNCIL HOUSE WAS BEGUN AND COMPLETED IN THE
YEAR OF OUR LORD 1731,
IN THE REIGN OF GEORGE II, ELECTOR AND KING
The book 'Chichester Council House' by Barry Fletcher is an enchanting and informative book describing the colourful history of the Council House.
It is available from the Reception Desk at the Council House, priced £4.00.
Areas of the Council House: