Chichester City Council is responsibile for the benches and bike racks in the City Centre.
Benches
The City Council maintains all the benches in the city centre as well as some further out within the Parish.
There are also benches in some of the disused burial grounds that the City Council retains responsibility for as well as those installed in Brewery Field.
Where benches are replaced or new benches are installed, the City Council has a policy of using benches constructed from recycled plastic where appropriate. These new style benches are hard wearing, require little maintenance and are also more eco-friendly due to being made from recycled materials.
Benches maintained by the City Council will carry an identification badge.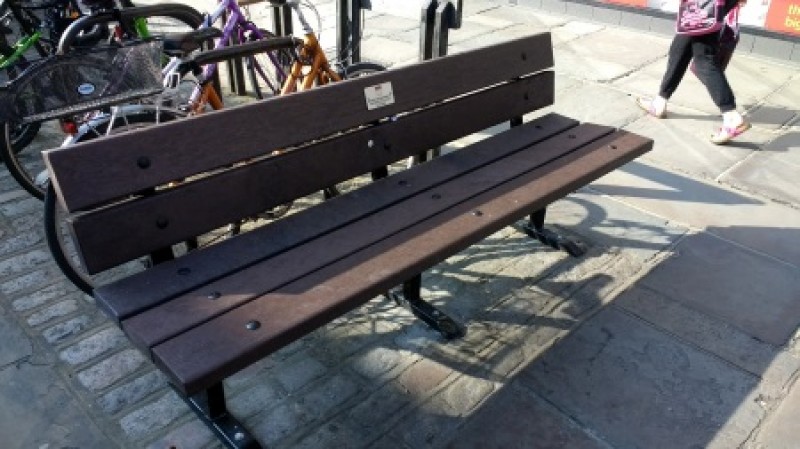 Benches in the city parks, including Priory Park, Oaklands Park, Bishops Palace Gardens and Jubilee Gardens, as well as on the city walls; remain the responsibility of Chichester District Council (01243 785166).
Bike racks
Chichester City Council is now responsible for the bike racks installed in the city centre.
In the last few years, all the bike racks were replaced with new, low maintenance, stainless steel bike racks.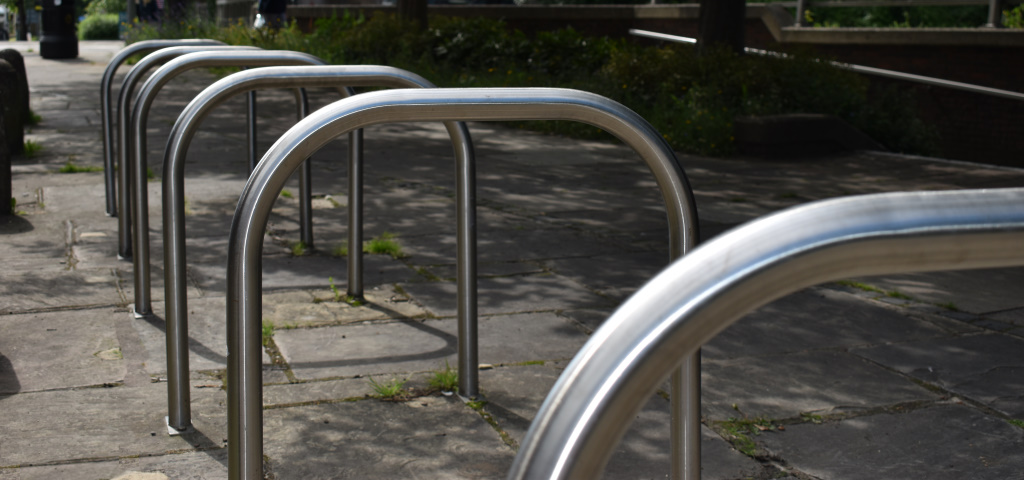 If you notice any benches or bike racks requiring maintenance that carry this badge or other City Council identification, please report it to us using the number on the badge or the Contact Us form on this website.
Alternatively, please email: administration@chichestercity.gov.uk