The Old Court Room (c.1881) is situated on the ground floor of the building and as the name suggests, was originally used as a Magistrates Court. The public gallery can still be seen at the eastern end of the room.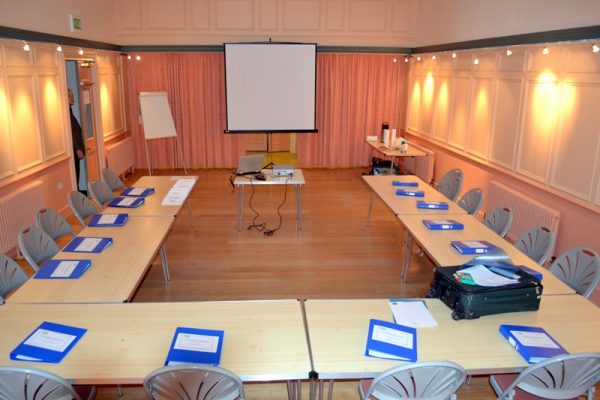 The Old Court Room is available for hire for private functions and is also ideal for small Conferences, Meetings, Craft Fairs and Coffee Mornings.
The room has a wooden floor and the added benefit of a picture rail with individual spotlights which makes it an ideal room for Painting or Photographic Exhibitions. Hirers may also use the dedicated kitchen.
Room size: 11.5m x 5.5m
Capacity is for 60 persons seated or 40 persons plus tables.
To discuss any room hire requirements and get up to date prices please contact Claire Adams.