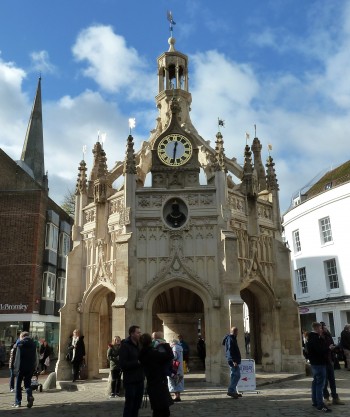 The Market Cross stands at the centre of Chichester and is believed to have been built in 1501.
Bishop Edward Story paid ten pounds to the Mayor of Chichester for the ground on which it is built.
Over the years, the Cross has become one of the most recognisable landmarks in Chichester.
A detailed history of the Market Cross is available in the Otter Memorial Paper 'A Jewel in Stone – Chichester Market Cross 1501-2001′ .