Agenda – Council (Annual Meeting of Council) – 17 May 2023
Below is the agenda for the Annual Meeting of Council to be held on 17 May 2023.
You can also download a PDF copy of the agenda here: Agenda – Annual Meeting of Council – 17 May 2023
Supporting papers for this meeting are only available in PDF format. Please use the link(s) below to download: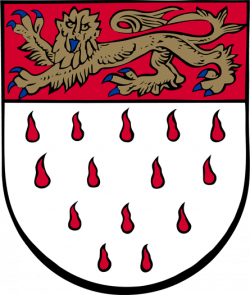 CHICHESTER CITY COUNCIL
The Council House • North Street • CHICHESTER • West Sussex • PO19 1LQ
Tel: 01243 788502
Email: clerk@chichestercity.gov.uk • Website: www.chichestercity.gov.uk
Town Clerk: R Duggua RD BA (Hons)
TO THE MEMBERS OF THE CITY COUNCIL
Members are hereby summoned to attend the Annual Meeting of the City Council to be held at 6.00pm on Wednesday 17 May 2023 in the Assembly Room at the Council House, North Street, Chichester.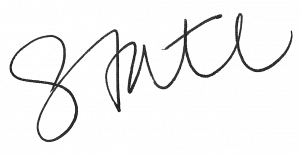 Town Clerk
9 May 2023
AGENDA
1. ELECTION OF MAYOR 2023-2024
2. DECLARATION OF ACCEPTANCE OF OFFICE BY THE MAYOR
3. APPOINTMENT OF DEPUTY MAYOR 2023-2024
4. ELECTION OF BAILIFF 2023-2024
5. SELECTION OF STANDING COMMITTEES 2023-2024
To be tabled at the meeting
a) Community Affairs Committee
b) Finance Committee
c) Planning and Conservation Committee
6. SELECTION OF SUB-COMMITTEES 2023-2024
To be tabled at the meeting
Reporting to the Finance Committee:
a) Business Plan Working Group
b) Personnel Sub-Committee
c) Property Sub-Committee
MEMBERSHIP OF SUB-COMMITTEES WILL NOT BE RESOLVED ENTIRELY UNTIL THE FIRST MEETINGS OF STANDING COMMITTEES IN THE NEW COUNCIL YEAR
7. MINUTES OF COUNCIL
To approve and sign as a correct record the minutes of the Meeting of Council held on 19 April 2023.
8. LOCALISM ACT 2011 – THE GENERAL POWER OF COMPETENCE
To pass a Resolution that Chichester City Council continues to meet the eligibility criteria to exercise the General Power of Competence until the date of the next Annual Meeting of the Council in an Election Year.
Town Clerk to report (report attached)
9. STANDING ORDERS
To approve changes to Chichester City Council's Standing Order 2h (as adopted by Council on 23 September 2020, minute 24 refers and modified by Council on 20 April 2022, minute 85c(iv) refers) to permit the stated annual reviews of policy to be removed to an additional appendix and scheduled to be undertaken over the course of the Council year.
Town Clerk to report (report and draft changes attached)
10. DISPENSATION POLICY
Further to Standing Order 7 of Chichester City Council's Standing Orders (attached), to approve a Dispensation Request form (attached) to allow Council to approve applications for dispensations from Members who wish to take part in Council business which would otherwise be prohibited under Section 34 of the Localism Act 2011.
Town Clerk to report
11. MEETING TIMES
To confirm start times for Full Council and Standing Committee meetings.
Note: Sub-Committee start times are at the discretion of the Sub-Committee Chairman with agreement from Sub-Committee members
12. MAYOR'S ANNOUNCEMENTS
13. VOTE OF THANKS TO THE RETIRING MAYOR
14. COMMON SEAL
The filming, photographing and recording of City Council meetings is now permitted by those members of the press and public attending. This includes the use of mobile devices by those using social media. It would be appreciated if anyone who wishes to do this could let the Chairman know before the meeting commences.
However, these provisions will not apply on occasions where the press and public are excluded from the meeting when confidential matters are discussed.
It is requested that discretion is exercised and nothing done to disrupt or distract the meeting in any way. The Chairman will reserve the right to request that filming/recording ceases if it is having a detrimental effect upon the meeting. If you do not wish to be filmed then please let the Chairman know so that alternative arrangements can be made.