Agenda – Council in Committee (Annual Awards) – 12 October 2022
Below is the agenda for the meeting of Council in Committee (Annual Awards) on 12 October 2022.
You can also download a PDF copy of the agenda here: Agenda – Council in Committee (Annual Awards) – 12 October 2022
Supporting papers for this meeting are only available in PDF format. Please use the links below to download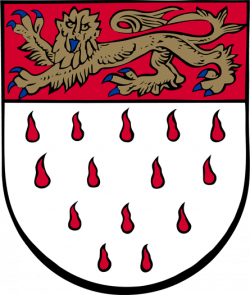 CHICHESTER CITY COUNCIL
AGENDA
TO THE MEMBERS OF THE CITY COUNCIL
MEMBERS ARE HEREBY SUMMONED TO ATTEND A MEETING OF COUNCIL-IN-COMMITTEE TO BE HELD AT 2.00PM ON WEDNESDAY 12 OCTOBER 2022 IN THE COUNCIL CHAMBER, THE COUNCIL HOUSE, NORTH STREET, CHICHESTER


Town Clerk
6 October 2022
1. APOLOGIES FOR ABSENCE
To receive and approve apologies and reasons for absence from members of the Council.
2. DECLARATIONS OF INTEREST BY MEMBERS OF THE CITY COUNCIL IN MATTERS ON THE AGENDA FOR THIS MEETING
3. PRESENTATIONS BY PROPOSERS OF NOMINATIONS SUBMITTED
Civic Awards
Community Awards
Blue Plaques
4. CO-OPTION TO THE CITY COUNCIL CASUAL VACANCY – EAST WARD
To agree a date for the Special Meeting of Council to deal with filling the vacancy caused by the death of Councillor Kevin Hughes
5. SPEYER TWINNING
To update the Council on the request for a small delegation to travel to Speyer in December 2022 in connection with the twinning of Speyer and Chichester and to agree a policy on travel expenses
6. PUBLIC BODIES (ADMISSION TO MEETINGS) ACT 1960
Proposal to resolve that the public and press be excluded from this meeting because of the confidential nature of the business to be contracted.
7. CIVIC AWARDS 2022
List of previous Award winners included with the agenda
Discussion and decision on all nominations
A, B, C, D, E, F, G, H, I – confidential copies enclosed for Councillors
8. COMMUNITY AWARDS 2022
List of previous Award winners included with the agenda
Discussion and decision on all nominations
J, K, L – confidential copies enclosed for Councillors
9. BLUE PLAQUES 2022
List of previous Award winners included with the agenda
Discussion and decision on all nominations
M, N, O – confidential copies enclosed for Councillors
COUNCILLORS ARE REMINDED THAT ALL DECISIONS MADE WILL BE FINAL AND NOT SUBJECT TO DISCUSSION OR AMENDMENT AT COUNCIL ON WEDNESDAY 14 DECEMBER 2022
WILL COUNCILLORS KINDLY RETURN THESE CONFIDENTIAL DOCUMENTS TO ADMINISTRATION AFTER THE MEETING FOR SHREDDING