Agenda – Full Council (New Homes Bonus) – 7 July 2021
Below is the agenda for the meeting of Full Council to decide New Homes Bonus allocations taking place on 7 July 2021.
You can also download a PDF copy of the agenda here: Agenda – Full Council (New Homes Bonus) – 7 July 2021
Supporting papers for this meeting are only available in PDF format. Please use the link below to download: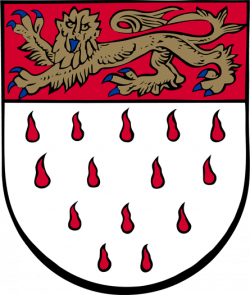 CHICHESTER CITY COUNCIL
The Council House • North Street • CHICHESTER • West Sussex • PO19 1LQ
Tel: 01243 788502
Email: clerk@chichestercity.gov.uk • Website: www.chichestercity.gov.uk
Town Clerk: R Duggua RD BA (Hons)
TO THE MEMBERS OF THE CITY COUNCIL
Members are hereby summoned to attend a Special Meeting of the City Council to be held in the
Assembly Room at 2pm on Wednesday 7 July 2021

Town Clerk
30 June 2021
AGENDA
1. APOLOGIES FOR ABSENCE
2. NEW HOMES BONUS APPLICATIONS – 2021
Brief Synopsis of New Homes Bonus Applications attached.
All presentations to be 10 minutes with a 10-minute Question and Answer session.
2.00pm – Chichester Runners and AC – 300M Training Track at Chichester College – Joanne Brown
2.20pm – St Paul's PCC – Rev Martha Weatherill
2.40pm – Nelson Murray Statue 2nd stage – The Bronze – Councillor Richard Plowman
3. PUBLIC BODIES (ADMISSION TO MEETINGS ACT) 1960
Proposed to resolve that the public and press be excluded from this meeting because of the confidential nature of the business to be transacted namely financial and business affairs of third parties
4. DETERMINATION OF NEW HOMES BONUS APPLICATIONS 2021
Members to discuss applications and determine which New Homes Bonus applications Chichester City Council will support.
5. CONSIDERATION OF UNALLOCATED FUNDING, IF ANY, FOR ANY LATE APPLICATIONS
The filming, photographing and recording of City Council meetings is now permitted by those members of the press and public attending. This includes the use of mobile devices by those using social media. It would be appreciated if anyone who wishes to do this could let the Chairman know before the meeting commences.
However, these provisions will not apply on occasions where the press and public are excluded from the meeting when confidential matters are discussed.
It is requested that discretion is exercised and nothing done to disrupt or distract the meeting in any way. The Chairman will reserve the right to request that filming/recording ceases if it is having a detrimental effect upon the meeting. If you do not wish to be filmed then please let the Chairman know so that alternative arrangements can be made.