The Council Chamber is situated at the front of the Council House and was built in 1731. It has been used for over 250 years for the meetings of the Chichester City Council and is a very elegant room with a deeply-coved ceiling.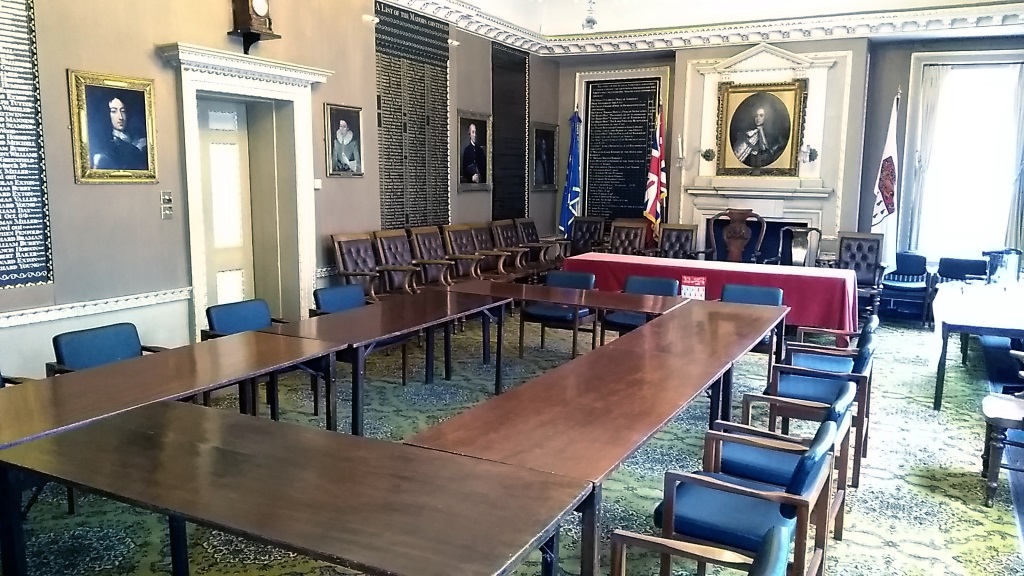 Around the room are many portraits and a number of boards recording the names of the Mayors of Chichester since 1532 and the history of Chichester and the City Council.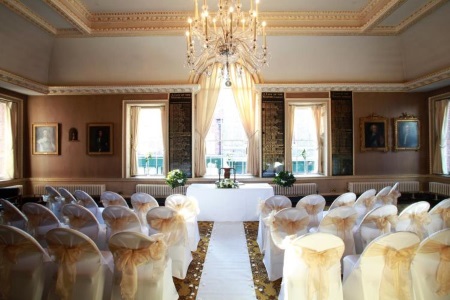 There are two ornamental fireplaces on the north and south walls and a magnificent eighteenth century chandelier hanging from the centre of the ceiling,
The Council Chamber is open to the public during Heritage Open Days, but private visits can be arranged through the City Council.
The Council Chamber is available for Weddings and Partnership Ceremonies.