Chichester City Council Annual Awards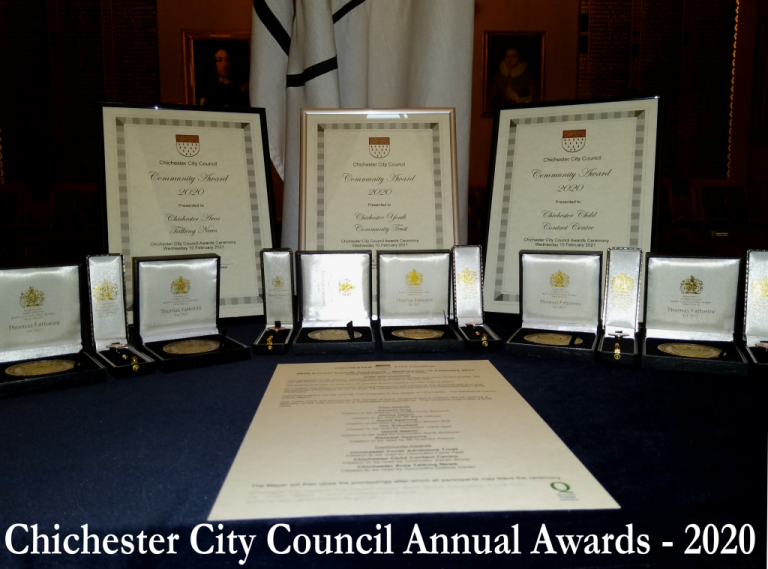 The Chichester City Council Annual Awards for 2020 were recently presented via Zoom.
During the ceremony, the Mayor of Chichester, Councillor Richard Plowman, presented six Civic Awards and three Community Awards.
Civic Awards are presented to people who have contributed their time and services to the well-being of the City while the Community Awards recognise groups and organisations who have made an outstanding contribution to the City and its residents.
Candidates for the Awards are nominated by members of the public with Chichester City Councillors assessing the nominations and making the Awards.
A video of the Awards ceremony will be made available on our website soon.
The 2020 Annual Award Winners were:
Civic Awards
Vincent Gray
Jimmy Upton
David Sparrow
Tim Schofield
David Nason
Rachael Osborne
Community Awards
Chichester Youth Adventure Trust
Chichester Child Contact Centre
Chichester Area Talking News