Extraordinary Meeting of Council called for 5 May 2021 – 1.15pm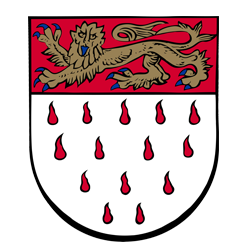 CHICHESTER CITY COUNCIL
The Council House • North Street • CHICHESTER • West Sussex • PO19 1LQ
Tel : 01243 788502
Website : www.chichestercity.gov.uk
EXTRAORDINARY MEETING OF CHICHESTER CITY COUNCIL
Wednesday 5th May 2021 at 1.15pm
To be held via Zoom
The Mayor has called this Extraordinary Meeting of the City Council to discuss interim action the City Council might wish to consider following the decision of the Court that Local Councils must return to physical meetings.
The Mayor has asked the Town Clerk to prepare an options paper and this will be circulated as soon as possible.
If you wish to attend, please either
email: meetings@chichestercity.gov.uk
OR
Telephone: 01243 788502
Attendance is possible on a computer, smartphone or tablet. Alternatively, you can join using a standard telephone (voice attendance only).
…………………………………
The Mayor
29th April 2021