WE NEED YOU! V.E. Day 75th anniversary – share your memories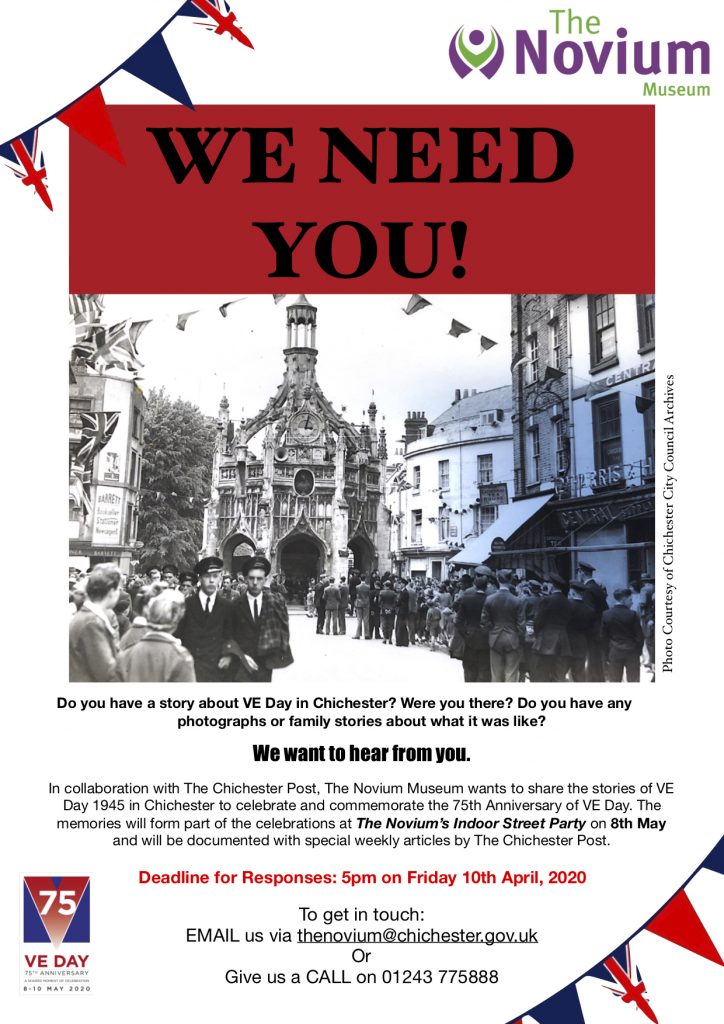 Do you have a story about VE Day in Chichester? Were you there? Do you have any photographs or family stories about what it was like?
The Novium Musesum, in collaboration with the Chichester Post, want to share the stories of VE Day 1945 in Chichester to celebrate and commemorate the 75th anniversary of peace coming to Europe.
The memories will form part of the Noviums Indoor Street Party being held on 8th May and will be documented with special weekly articles in The Chichester Post.
Responses should be submitted by 5pm on Firday 10th April 2020.
To get in touch, please email thenovium@chichester.gov.uk or telephone 01243 775888