Chichester City Council Platinum Jubilee and Family Fun Day – 4 June 2022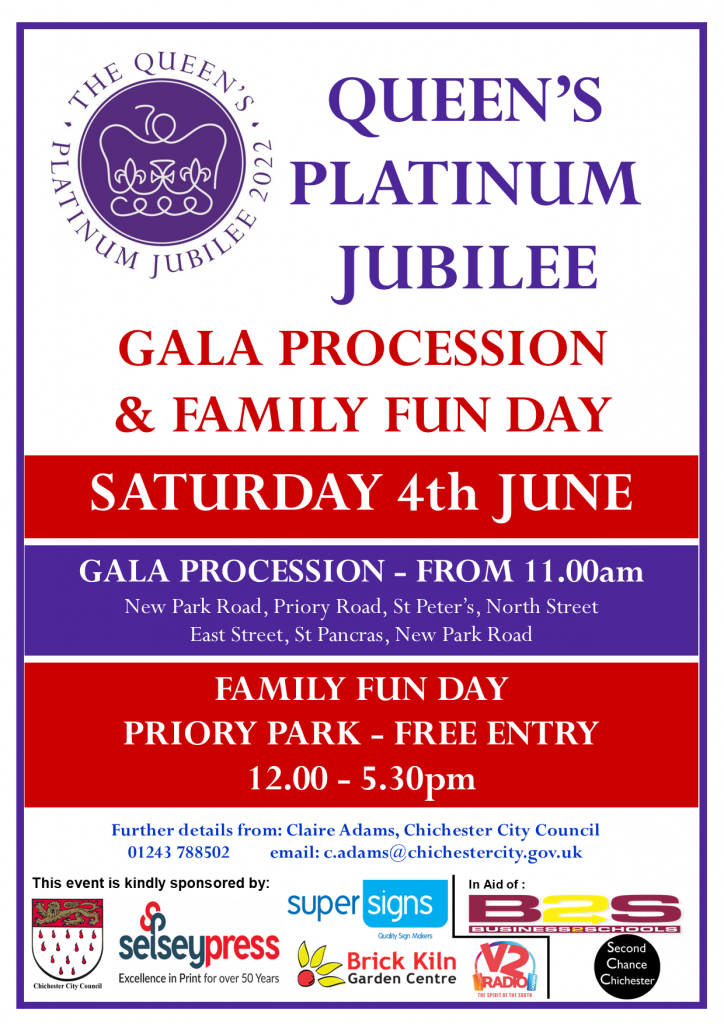 Come and join us and help celebrate the Platinum Jubilee of HRH Queen Elizabeth II
Saturday 4th June will see Chichester City Council's Gala procession followed by a family fun day in Priory Park.
The Gala Procession will set off from New Park at 11am, process along New Park Road, Priory Road, St Peter's, North Street, East Street, St Pancras and back in to New Park Road before the Family Fun Day starts in Priory Park at midday.
The Family Fun Day will bring traditional fun and entertainment to Priory Park including a miniature fun fair, tea tent with traditional deck chairs, vintage market, Zorbing, hog roast, meet the alpacas, as well as live music, arena events and other entertainments.
Free entry and EVERYONE is welcome.
Want to help spread the word? Please tell your friends and family or download and print the poster and display it in your window.
Download Chichester City Council Platinum Jubilee Gala and Family Fun Day poster