City Council organises replanting of Cathedral flower beds in time for Platinum Jubilee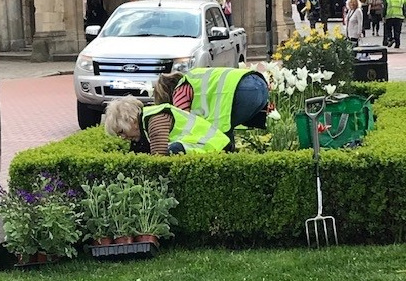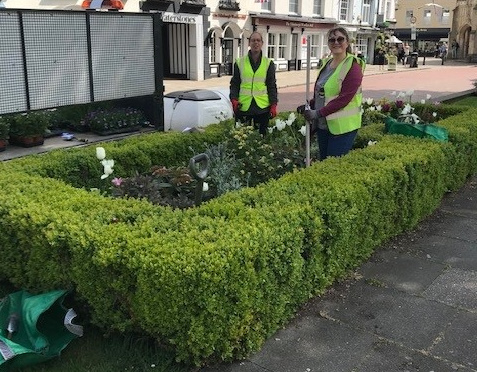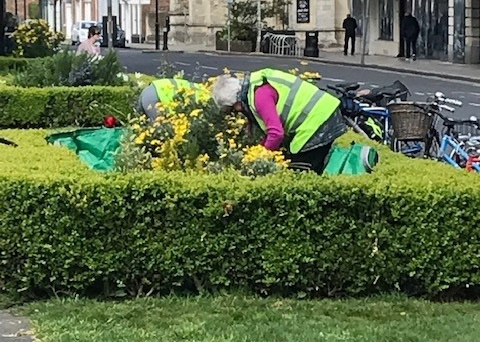 Chichester City Council officers came together with volunteers from Chichester BID, West Walls Residents Association as well as the City Council volunteers who look after St Martins Garden; to refresh and replant the Cathedral flower beds in West Street last week.
The colour scheme has been chosen to coincide with the Platinum Jubilee colours and it is hoped that the display will complement the celebrations due to be taking place in June.
With the return of the Festival of Flowers in the Cathedral, it is also hoped that the floral scheme will provide a fitting backdrop for visitors as they walk along West Street to visit the festival.